2023 AGW Fellowships
AGW is pleased to announce the 2023 AGW Fellowships awardees:
NATALIE DOWNES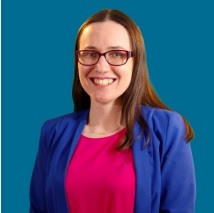 BARBARA HALE FELLOWSHIP
NATALIE DOWNES
University of Canberra
Faculty of Education, Centre for Sustainable Communities
Natalie Downes is a PhD candidate in the Centre for Sustainable Communities in the Faculty of Education at the University of Canberra. She has over ten years of experience in education settings as a research assistant, in university outreach teams, and in university administration.
In her PhD Natalie is developing a framework for education that will contribute towards improving educational outcomes for rural students. This is necessary because rural students are argued to be disadvantaged compared to their city peers.
Research suggests this may be because rural people and places are not well represented in education research, policy and practice. The framework that Natalie is developing will provide a way to ensure that rural perspectives are represented and counter dominant deficit perspectives of rural education.
In the Barbara Hale Fellowship project Natalie will work with rural studies academics at the Centre for Rural Economy in Newcastle, United Kingdom, who are world-leaders in rural studies research. She will learn specialist approaches to working with rural people and places that have successfully ensured their perspectives are recognised in policy and practice in the UK. She will then identify ways to adapt these approaches for an Australian education context.
Erin Humphries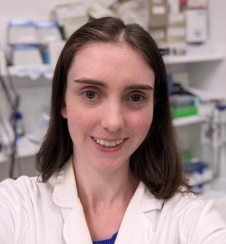 BARBARA HALE FELLOWSHIP
ERIN HUMPHRIES
University of Sydney
Faculty of Medicine and Health
Before starting her PhD, Erin Humphries completed a Bachelor of Science (Advanced) (Honours) in Chemistry at The University of Sydney. She then worked at the National Measurement Institute and the Children's Medical Research Institute. Erin is now a third-year doctoral candidate at the Australian Cancer Research Foundation International Centre for the Proteome of Human Cancer (ProCan).
Erin's research looks at formalin-fixed paraffin-embedded (FFPE) tissues and their potential use in large-scale phosphoproteomic cancer biomarker studies. She hopes to use phosphoproteomics to develop data-driven approaches toward cancer diagnoses and improving treatment decision-making. To do this, Erin is developing high-throughput workflows for extracting the phosphoproteome from tiny cancer tissues and developing analytical methods to analyse them at an unprecedented scale.
The fellowship will enable Erin to carry out research in Professor Bernhard Kuster's laboratory at the Technical University of Munich in Germany. Here, she will investigate a new NanoLC plug-and-play system for high-through put phosphoproteomics analysis of FFPE tissues. She will also learn from the CLINSPECT-M consortium and see first-hand how they discover cancer biomarkers that can be used for diagnosis, prognosis, or treatment response.
Amy Bleakley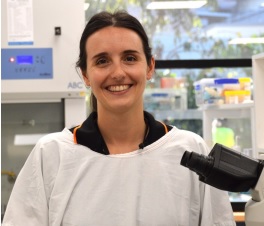 GEORGINA SWEET FELLOWSHIP IN SCIENCE, TECHNOLOGY, ENGINEERING, MATHS AND MEDICINE
Amy Bleakley completed her undergraduate degree at Plymouth University, UK where she received a First-class Honours in Biomedical Science. Since graduating and moving to Australia, Amy has been a Research Assistant at Menzies within the Child Health Division, where she currently leads the laboratory components of a randomised control trial (D-Kids) evaluating perinatal vitamin D supplementation as a key preventative strategy against respiratory infections among First Nations children. Amy is now a doctoral candidate, and her program focuses on the immunomodulatory role of vitamin D supplementation by characterising the neonatal immune profiles from children enrolled in the D-Kids clinical trial.
This fellowship will enable Amy to extend the characterisation of neonatal immune profiles through a collaboration with immunology expert A/Prof Paul Licciardi at the Murdoch Children's Research Institute. She will have access to a highly specialised, state-of-the-art flow cytometer. This project aims to characterise immunological markers of respiratory disease in children and develop her technical immunology skills required for her to become a future independent research leader. The goal is to expand global knowledge surrounding the immunomodulatory properties of vitamin D and guide the therapeutic potential of vitamin D against respiratory diseases among high-risk children.