About the AGW Jennifer Strauss Fellowship
The Jennifer Strauss Fellowship is offered in 2024
The Jennifer Strauss Fellowship is offered biennially and is open to women graduates who are Australian citizens (or permanent residents of Australia) and are enrolled at an Australian university in a PhD degree by research in the Humanities. Applicants for this Fellowship may also apply for the Barbara Hale Fellowships.
The Fellowship is offered for the second or a subsequent year of a doctoral program. First-year doctoral students and applicants just beginning their research are not eligible.
The Fellowship funds are intended to facilitate a research project that will extend the nature and/or scope of the currently approved PhD program and the specialised knowledge and skills of the applicant.
The project must be completed within twelve months from the official date for commencement of tenure of the Fellowship OR by the PhD submission date, whichever is the sooner.
No later than three (3) months from the approved date for concluding tenure of the Fellowship, the recipient must submit a written report on the work accomplished. The financial assistance given by AFGW must be acknowledged in any published material embodying the results of the work carried out.
In 2008 Jennifer Strauss was appointed a Member of the Order of Australia (AM) for "service to education as an academic and scholar in the field of Australian literature and poetry."
Find out more about Jennifer Strauss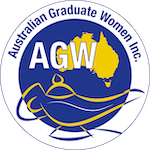 ---
Recipient of the 2022 Jennifer Strauss Fellowship
Jacinta Walsh
Jacinta is a Jaru / Yawuru woman and a proud mother to three young men. She is a PhD Candidate and a research officer with the Monash Indigenous Studies Centre in the School of Philosophical, Historical, and International Studies at Monash University. Jacinta is an adoptee who, in 1998, approached Link-Up and began a lifelong journey of reconnection with her birth mother, of Irish heritage, and her Aboriginal birth father and family in Western Australia. With care and compassion, in collaboration with her Great Uncle Walter Eatts, a Jaru Elder, her birth father, and family in Western Australia, she will tell her family's story of cultural connection, disconnection, reconnection, and healing, through a cultural lens of synchronous time.
Jacinta's Great Grandmother Mabel Ita Eatts, née Frederick (1907-1991), was a Jaru woman and a Stolen Generations Survivor, born on Country in Ceremony in Flora Valley, near Halls Creek in Western Australia. Through archival evidence, her Great Uncle's memoir, family memory, and further research, this thesis will share Mabel's power, strength and love for her family and document how she and the man she married survived oppressive, racialised policies in Western Australia and Queensland between 1907 and 1960.
Historically, through the lens of traditionally non- Indigenous male authors, the colonisation of Australia has been told as a success story with limited reflection on how this narrative has influenced Aboriginal women and families both historically and to this day. This thesis will be a commanding example of how one Aboriginal family is active inside of the academy, writing back to the colonising archive and telling their story, their way.
Jacinta will utilise the 2022 Jennifer Strauss Fellowship to take her three teenage sons to their ancestral lands in the Kimberley Region of Western Australia. They will visit Jaru (Halls Creek) and Yawuru (Broome) Country to the places Mabel was born, lived as a child, as an adolescent, and as an adult. Jacinta's PhD thesis will sing with reflections from this transformative journey.