About the Barbara Hale Fellowships
Two Barbara Hale Fellowships are available for 2023
The AGW Barbara Hale Fellowships are open to women who are Australian citizens (or permanent residents of Australia) and are enrolled for a PhD degree by research in any discipline at an Australian university. Applicants for a Barbara Hale Fellowship may apply as appropriate for any other scholarship concurrently on offer.
The Fellowships are offered annually for the second or a subsequent year of a doctoral program. First-year doctoral students and applicants just beginning their research are not eligible.
The Fellowship funds are intended to facilitate a research project that will extend the nature and/or scope of the currently approved PhD program and the specialised knowledge and skills of the applicant.
The project must be completed within twelve months from the official date for commencement of tenure OR by the PhD submission date, whichever is the sooner.
No later than three (3) months from the approved date for concluding tenure of the fellowship, the recipient must submit a written report on the work accomplished. The financial assistance given by AFGW must be acknowledged in any published material embodying the results of the work carried out.
Find out more about Barbara Hale
---
2022 Successful Fellowships
Australian Graduate Women is proud to announce the successful applicants for the 2021 Fellowships: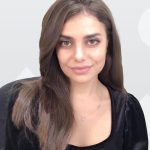 Emel Rothzerg is a doctoral candidate at the University of Western Australia, within the department of the School of Biomedical Sciences, Pathology, and Laboratory Science. Emel completed her undergraduate degree at La Trobe University (Bachelor of Biomedical Science) and she received her first class Honours in Medical Research at the University of Western Australia. Emel's Ph.D. project is focused on discovering novel diagnostic biomarkers for pediatric and adult osteosarcoma (bone cancer) that can identify the disease early, as well as accurately monitor disease progression.
Approximately, 700 Australians are diagnosed with osteosarcoma each year, and it is not entirely curable. The main treatment of the disease is surgery combined with aggressive chemotherapy, which has not changed in almost 50 years. Consequently, patients' overall survival has also not significantly improved. Currently, no drugs are undergoing clinical trials for osteosarcoma. Therefore, there is an urgent need to employ new comprehensive analyses and technologies to develop significantly more informative classification systems and develop more effective and less toxic therapies for osteosarcoma patients.
The AGW Barbara Hale Fellowship will help Emel to develop a novel therapeutic agent for osteosarcoma using gene therapy techniques. Emel's long-term goal is to offer an effective treatment for osteosarcoma patients that would slow tumour progression and eventually cure the disease.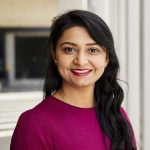 Sukanya Jaiswal is a clinical optometrist and PhD candidate at School of Optometry & Vision Science at University of New South Wales (UNSW). She graduated with dual Bachelors degree in Optometry and Vision Science in 2013 aswell as Master of Optometry (with Excellence) in 2020 from UNSW.
Sukanya's PhD journey was inspired during Black Summer when she noticed eye surface disease in many of her patients. She found that there was a lack of research on how bushfire smoke can affect eyes and vision. Her research is focussed on  investigating the short- and long-term impacts of bushfire smoke exposure on the eye surface. Her work will identify clinical measures and cellular changes that occur from smoke exposure to cause eye surface diseases aswell as the best preventative and treatment options.
This fellowship will enable Sukanya to carry out research at the newly established Pyrotron facility at the Fire Centre, University of Tasmania. Here she will assist in establishing safety protocols and method development of smoke exposure experiments. She will also undertake pilot studies on how short-term bushfire smoke affects the eye surface. This work will strengthen her doctoral thesis and teach her unique research skills necessary for an independent environmental health researcher.
2021 Successful Fellowships
Australian Graduate Women is proud to announce the successful applicants for the 2021 Fellowships: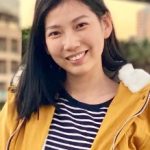 Thuc Hao (Halle) Quang holds a Bachelor's degree (with Honours) in Psychology and Education from Ho Chi Minh University of Education in Vietnam and an MSc in Brain and Mind Science from the University of Sydney. As a current Scientia PhD candidate at the School of Psychology, University of New South Wales, Halle's research investigates how and why people with neurological disorders have reduced motivation and apathy, a condition that can seriously affect quality of life for patients and for their carers. Her current research has developed a behavioural paradigm – the Gift Collection Task – to characterise whether patients have apathy because of reduced sensitivity to intrinsic reward (i.e., lack of interest and enjoyment in the activity per se), or extrinsic reward (i.e., lack of perception that the activity can bring some benefits such as income and respect), or both. Understanding this could lead to better treatment methods and outcomes.
The funds from the AGW Fellowship will enable her to apply and validate the task she has developed within a new clinical cohort, patients with Parkinson's disease. In the words of one of her referees "By taking this transdiagnostic approach to investigate symptoms that are common across different neurological and neurodegenerative disorders, her research will have greater impact and add significant value to the field of neuropsychology." To carry out her project she will spend five months working in inter-institutional collaboration with Dr Trevor Chong at the Monash University's Cognitive Neurology Laboratory, which has ongoing experience with patients with Parkinson's disease and expertise in reward-based decision-making research.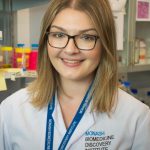 Lauren Alesi is a doctoral candidate at the Monash Biomedicine Discovery Institute, within the department of Anatomy and Developmental Biology at Monash University. She also completed her undergraduate studies at Monash University, receiving her Bachelor of Science (Honours) in 2019. Her Honours project – which focussed on characterising the impact of emerging cancer therapies on ovarian function – ignited her passion for research and motivated her to pursue her doctoral studies. Lauren has a keen interest in female reproductive biology and fertility. Her PhD project is focussed on preserving fertility and endocrine health in female cancer patients. Utilising a mouse model, her research investigates a novel pharmaceutical fertility preservation technique which hopes to be the first to simultaneously preserve fertility and prevent premature menopause from occurring, with promising results already shown in her pilot studies.
In her fellowship project, Lauren hopes to obtain the vital information to optimise the dose of this newly-available drug for maximal ovarian protection against chemotherapy. This will be achieved through collaboration with experts at Monash University who specialise in metabolomics, so that she can learn to use expensive and highly specialised techniques that extend beyond the skillset and expertise that she and the Ovarian Biology Laboratory currently possess. The work undertaken in this fellowship project is critical for the research and development of this new fertility preservation strategy. A pharmaceutical option such as this, which could stop ovarian damage from occurring in the first place, would revolutionise the landscape of oncological fertility preservation.